Asbestos Awareness Training

If you think you or your staff are likely to be exposed to asbestos during their normal work you should consider providing Asbestos Awareness Training. Send us an email for further information or to make a booking.

It happens more often than we think. Crack open a wall cavity to find an unknown substance hiding in the recesses of the building. Is it Fibreglass? – Kafco? – or could it be Asbestos?

It can happen to home owners renovating their own homes, electricians, plumbers, air conditioning installers, builders, maintenance workers and demolition personnel. In fact anyone who works on an existing building can expose asbestos containimg materials (ACM's).

We strongly believe in ensuring everyone has some awareness of where they could find asbestos and what to do if you do suspect something is an ACM.
Do you and your staff know what you are looking at?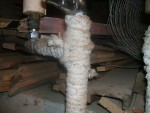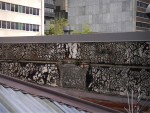 We offer courses in asbestos awareness. You and your workers can find out where asbestos could be located in a building, what it looks like and how to deal with it. A three hour presentation with photos and actual samples of product will help in the identification of what may be hiding in that riser shaft or wall cavity.

We can come to you and deliver on site at your offices. All that is needed is a blank wall and enough room for everyone to sit comfortably. We can tailor the course content to the needs of you the client. If you have specific work place issues of concern for your staff, please let us know. Course content includes:

♦ What it is and where does it come from.

♦ The health effects of asbestos.

♦ Where and why it was (and in some cases still) used.

♦ What it looks like (actual samples to see).

♦ Discussions regarding scenarios and how to deal with problems.




With over 20 years experience specialising in asbestos issues in New Zealand, these courses are relevant, informative and helpful. When asked "What has been of greatest value in the presentation?" attendee responses include;

♦ "Learning of the wide variety of products that asbestos may be present in."

♦ "Being able to view samples & gain knowledge of where it may be found."

♦ "Extremely interesting – great to see examples of products and lists of areas where asbestos could be located – Very very good presentation and information provided."

♦ "The presenter used easy to understand language aided by use of samples and detailed over head projections. If terminology or jargon was used the meaning was explained and the presenter
 was always open to questions. The presentation was highly informative and highlighted many product
 areas I never knew contained asbestos."

This is a much used presentation having been given to Asbestos Removal Contractors, City Council Workers, Department of Labour, New Zealand Defence Forces, Ministry of Health Public Health Officer's, Electrical Workers, Building Contractors and Maintenance Staff. Our presentation evolves as new situations arrise and all discussion is welcomed during the presentation.

Please contact us for more details and to make a booking.