Asbestos.com - New Guideline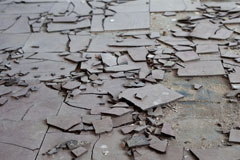 The Mesothelioma Centre and Asbestos.com has some great resources which you may find useful. Click Here to view the latest Abatement Guide.
Is it asbestos? We can help!
CES is a specialised IANZ Accredited laboratory (Accreditation No. 636) for Asbestos and Environmental Monitoring related services. We provide homeowners, commercial property owners, businesses and corporations with professional and recognised best practice analytical and consulting services including licensed Asbestos Assessors and BOHS P402 and IP402 qualified and competent Asbestos Surveyors. Click here for a sample form.
Why Use Us?
WE ARE 100% NEW ZEALAND OWNED & OPERATED
WE OPERATE UNDER IANZ ACCREDITED LABORATORY PROCEDURES
YOU ARE OUR FIRST PRIORITY
Our Website
Something you would like to see on our web pages? We would love to hear from you so send us your suggestions! We think a FAQ page is a good idea - Send us your Questions?
CES Reports & Invoices

We are updating our processes, hard copy reports and invoices will no longer be routinely provided. If you require a printed paper copy report or invoice please email us at admin@fibres.co.nz. Thank you.