Asbestos News
A recently released clip from BBC News - Wittenoom: An Australian Tragedy.
More on Wittenoom - ABC.NET.AU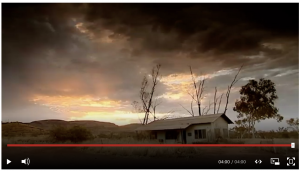 Image - BBC News
MERRY CHRISTMAS FROM ALL OF US AT CES
The laboratory will be closing 12pm on the 21st of December!
We will be closed on statutory days and weekends including 5-6th January.
For emergencies, urgent or after hours contact please call the oncall Assessor on 027 448 1522
Opening hours on non-statutory week days between 24thDecember and 7thJanuary will be limited 9am-3pm, Monday to Friday. Feel free to continue sending in your samples and booking in urgent assessor work during this period. We will continue to operate to our high standards of service and quality. Please let us know if you have planned works over the holiday period or feel free to contact us if you have any queries. We return to normal opening hours on the 7thJanuary.
SEM Analysis is unavailable 21st December - 9th January.

Thank you for all business and we look forward to working with you in the future. Wishing you all a safe and Merry Christmas and Happy New Year

Customer & Client Feedback Survey:

If you would like to particpate in our feedback survey please click on the link below or use the QR. We really appreciate you taking the time to complete the survey. Thank you!
Is it asbestos? We can help!
CES is a specialised IANZ Accredited laboratory (Accreditation No. 636) for Asbestos and Environmental Monitoring related services. You can view our IANZ Accreditation here - search Asbestos. We provide homeowners, commercial property owners, businesses and corporations with professional and recognised best practice analytical and consulting services including licensed Asbestos Assessors and BOHS P402 and IP402 qualified and competent Asbestos Surveyors. Click here for a sample form.
Why Use Us?
WE ARE 100% NEW ZEALAND OWNED & OPERATED
WE OPERATE UNDER IANZ ACCREDITED LABORATORY PROCEDURES
YOU ARE OUR FIRST PRIORITY
Our Website
Something you would like to see on our web pages? We would love to hear from you so send us your suggestions! We think a FAQ page is a good idea - Send us your Questions?